Leave a Comment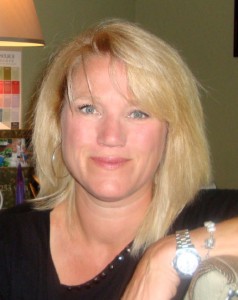 As we all get back to school and work, one thing crossing many of our minds is, "How will I manage all the paper?!" Read what Professional Organizer, Michelle Powell, has to offer as support in her article 10 Tips to Conquer Back-to-School Paperwork.
"School has not even started and I have enough paperwork to fill a recycling bin.  If you feel the same, here are a few tips to get your year off on the right foot:
Create ONE organized landing spot for all paperwork, mail, schedules and schoolwork.
Spend a few moments each day reviewing everything that enters the house.  In 5 minutes, you can organize a great deal of information.
If something has a date, put it onto the calendar. (Electronic and/or paper.)
Filter immediately.  If incoming paper does not apply to your child, RECYCLE IT immediately……"
Read more from Michelle HERE.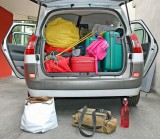 Leave a Comment
What are we supposed to do when "traveling with less" just isn't in the cards?
Last week I was preparing for a road trip back home to Salt Lake for two weeks, including a 4-day camping excursion. As I Mind Mapped packing the car for 3 people & one sweet little rat, the list began to get pretty long.
Myself – suitcase, camping bag, mobile office
My man – suitcase, camping bag, mobile office
Son – suitcase, camping bag
Family Pet "Remy" – food, bedding, treats, cage
Travel cooler – lunch, snacks, water
Camping gear – tent, sleeping bags, sleeping pads, cooler, chairs, large bin full of smaller items
Needless to say I knew that the car was going to be FULL, but there was not much I could do about that. So I used the Clear & SIMPLE Systems SEE IT. MAP IT. DO IT. and S.T.A.C.K.S.© to ensure organization and peace throughout the process. Many times in life this is reality, which is why our systems are not just designed to clear excess, unsupportive stuff, but also to "MAP" and "Simplify."